This Irish Soda Bread is tender and just a little sweet. Nothing is better than a thick slice fresh from the oven generously slathered with Irish butter and fruit jam.
There are certain foods that, for me, are never good enough; those foods that incite a deep-rooted nostalgia. For these foods, nothing less than perfect will suffice.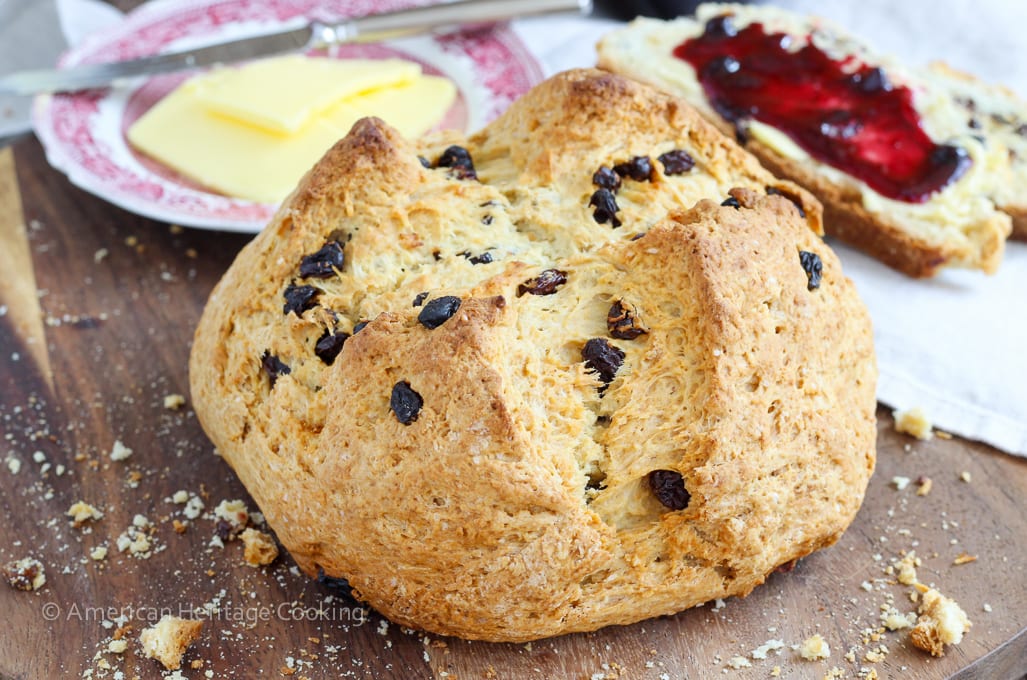 Irish Soda Bread is one such food. I fell madly in love with soda bread in middle school. There is no reason why this particular bread sparked a two-decade-long obsession with recreating it.
Perhaps it is because Irish Soda Bread is reminiscent of traditional British scones and my family and I had just moved back to the States from Hong Kong where I developed a 3 year long obsession with the tea-time treat.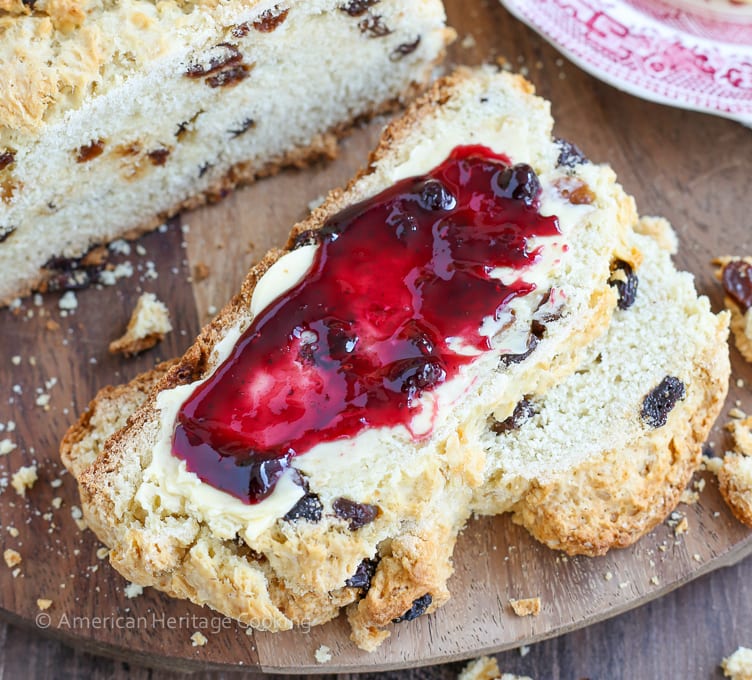 I have been trying to find the perfect soda bread recipe ever since.
I kid you not. I have tried the top rated ones on All-Recipes, in my heritage cookbooks, and in my modern cookbooks. Even the one from culinary school didn't live up to my standards.
So I stopped trying and just made my own recipe.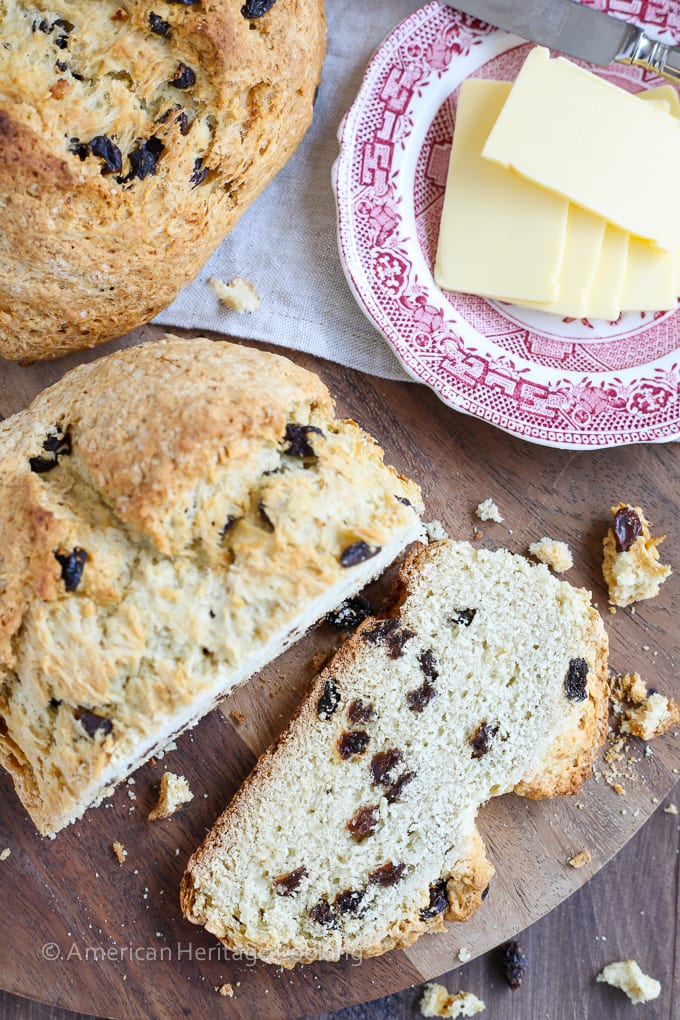 Everyone looks for something a little different in soda bread. They want to recreate the bread of their youth, or the bread just like their great-grandmother, who was fresh off the boat, used to make. Some like it a little sweeter, some with caraway seeds, some a little more crumbly.
I like mine with a tight, tender crumb, a little sweeter than is all together necessary for a "bread", never dry, and it must have raisins. Must. Have. Raisins.
This is the bread that ignites my nostalgia.
The recipe of which I need to make a double batch: one for me and one for everyone else.
This is the bread that I will make my great-grandchildren.