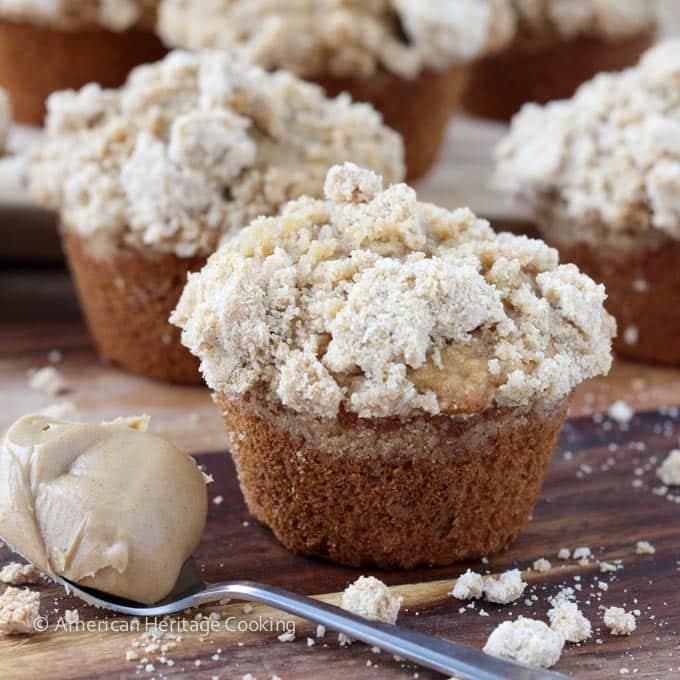 What happens when you replace the butter in a streusel topping with peanut butter and then pack it on top of a peanut butter banana muffin? Pure peanut butter banana bliss!
These Peanut butter banana muffins are soft and moist with a large crumb befitting a bakery-style muffin. The streusel is generously piled atop creating a peanut butter banana masterpiece!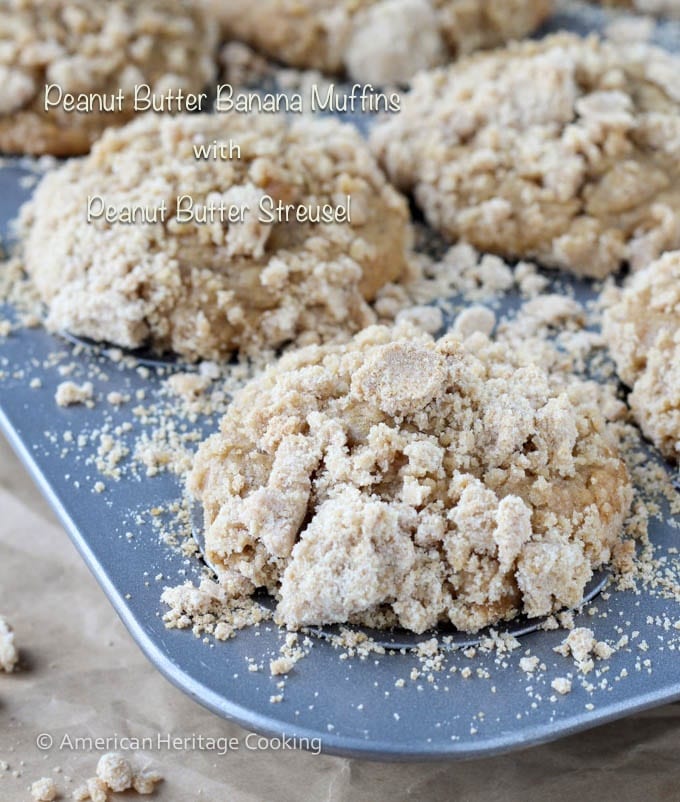 There is no shortage of streusel topping on the muffins!
And since I called these "muffins", they are a completely acceptable breakfast food. You're welcome.