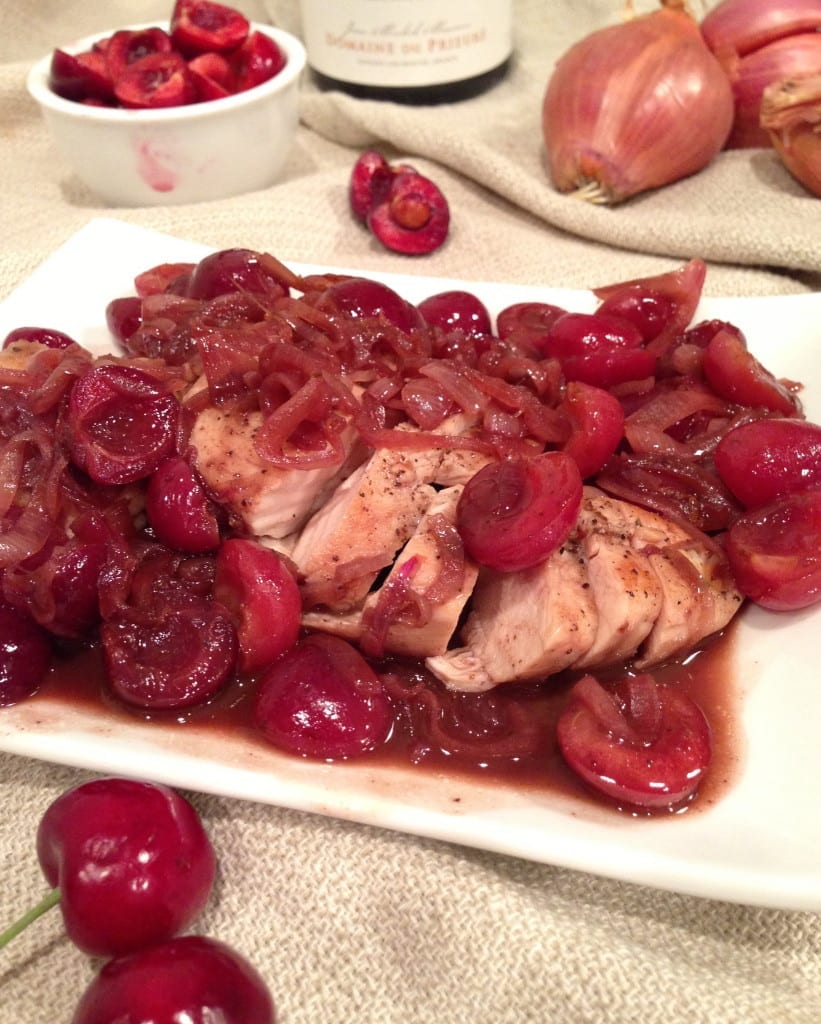 I had a moment of illiteracy in the grocery store the other day and wound up with a bottle of Pinot Noir in my shopping bag. I don't really like pinot, so this was a huge disappointment. I had also impulsively grabbed an enormous bag of fresh cherries. Who can resist fresh cherries on sale? Not this girl!
I really hate returning things. I don't know why, but it just seems like such a PAIN. So I started thinking about what I could make with this rogue Pinot Noir. In my head I added cherries and chicken and balsamic vinegar to the stow away pinot… and then a flavor profile started to develop. My disappointment vanished and I couldn't wait to get to the kitchen.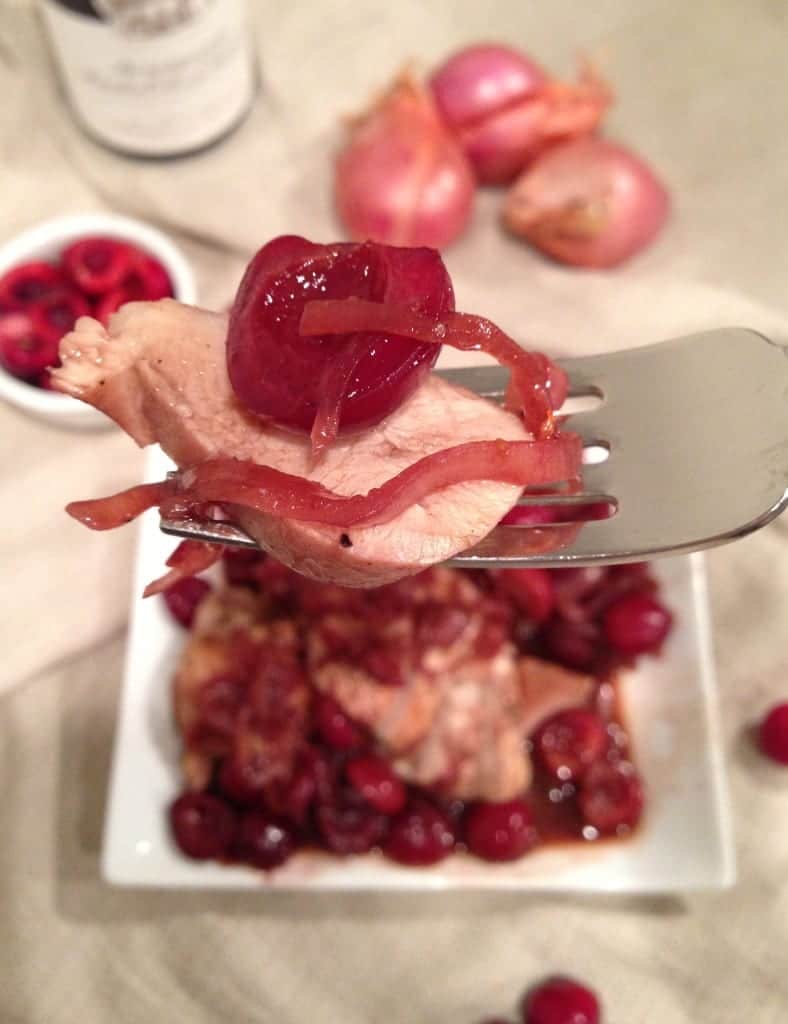 The ensuing dish was warm and comforting. The flavors were vibrant but they still let the cherries shine. If you want a more summery dish, just omit the spices and add some more orange zest. Easy! This sauce would also be amazing with pork chops.