Creamy, cheesy, flavorful. 5 ingredients and 5 minute prep time: This casserole couldn't be easier yet it has a surprisingly dynamic flavor!
Last year when I hosted my in-laws for Thanksgiving, my mother-in-law whipped up her family's favorite at the last minute.
I enviously watched her throw it all together in a bowl and pop it in the oven while I chopped, and sautéed and crossed my fingers that the stuffing would pass muster.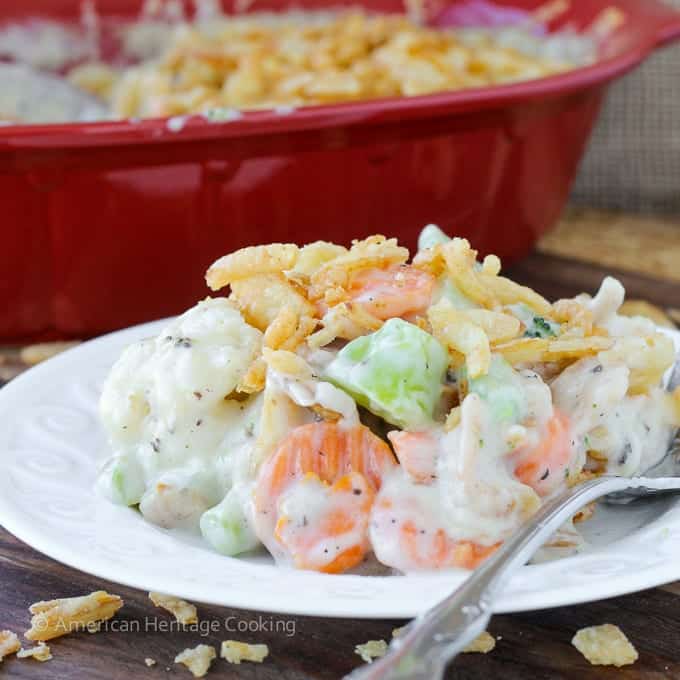 The casserole baked perfectly with 8 other things in the oven (no seriously, every inch of real estate was spoken for…all as I planned).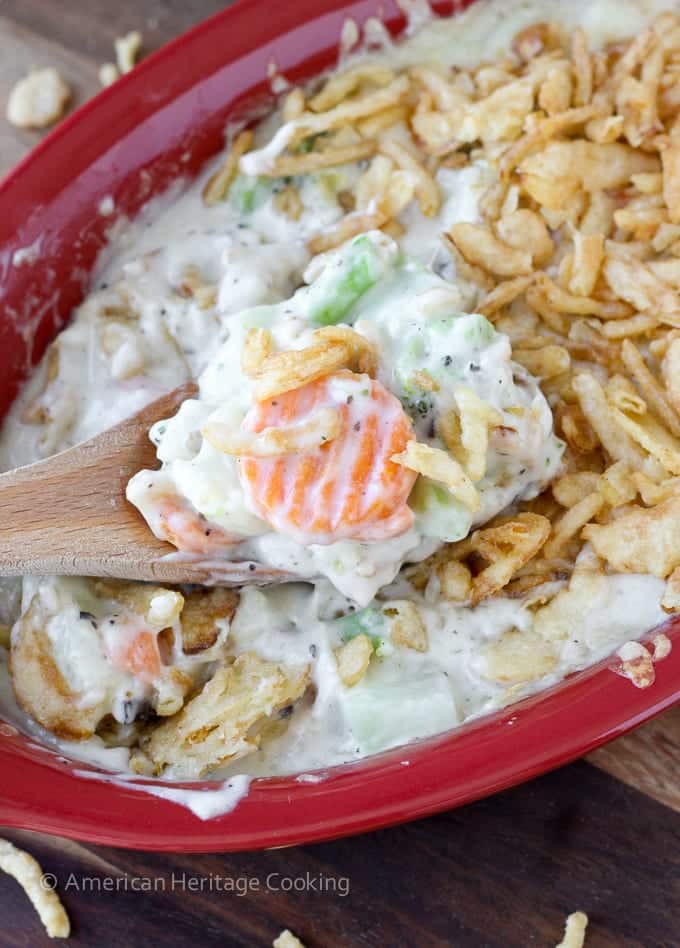 My husband and his brother devoured this Creamy Swiss Cheese Mixed Vegetable casserole – I barely had time to grab a spoonful! And now that the flavors are fresh in my mind, I remember why!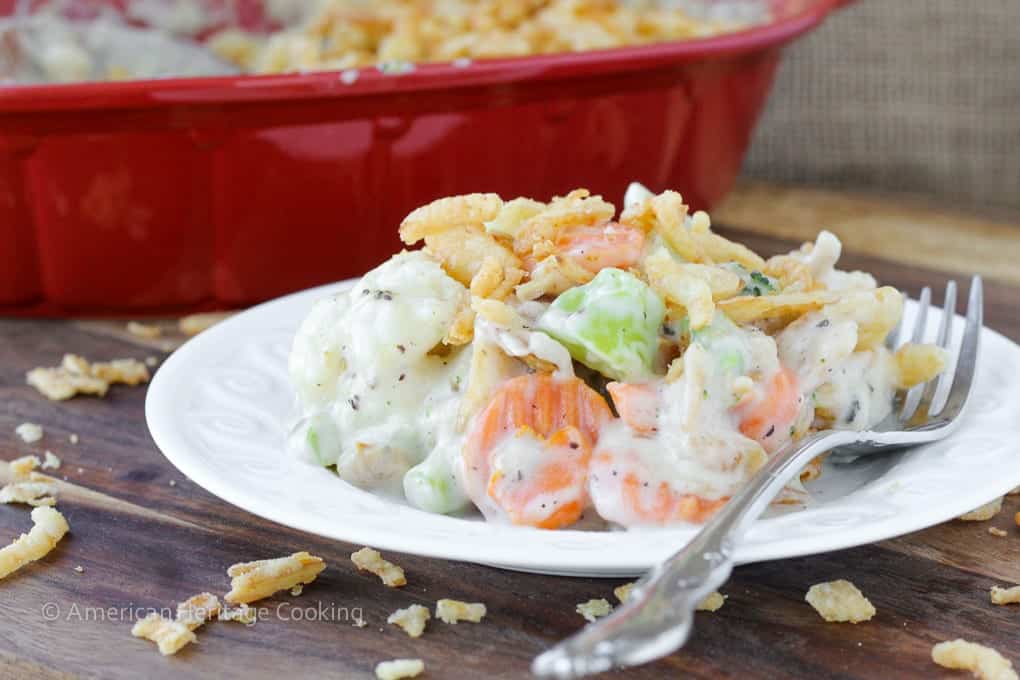 Thawed frozen mixed vegetables are mixed with cream of mushroom soup, sour cream and swiss cheese and then baked to melty, decadent perfection.
A little salty crunch from the fried onions makes this dish a smash hit that will sure to have everyone begging for you to make it again!