12 Days of Christmas Cookies
These easy No Bake Gingersnap Brandy Balls marry two of my favorite flavors: brandy and gingersnaps. With a heady dose of brandy in every bite, these tasty morsels double as a sweet dessert and an after dinner drink!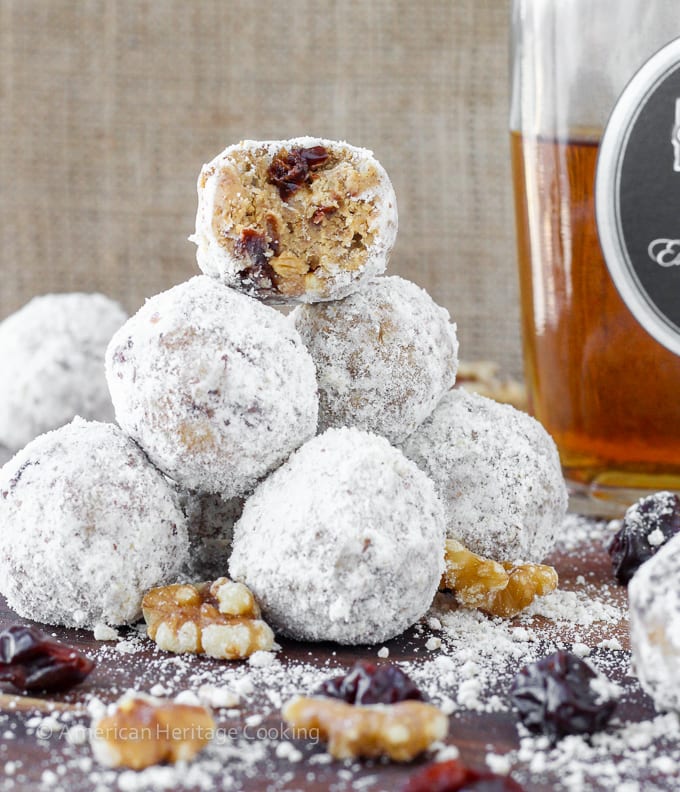 I have been known to add brandy to unexpected foods: pie, waffles, cranberry chutney, and chocolate peppermint kiss cookies! You can imagine how excited I was to combine gingersnaps and brandy into one easy, no-bake cookie!!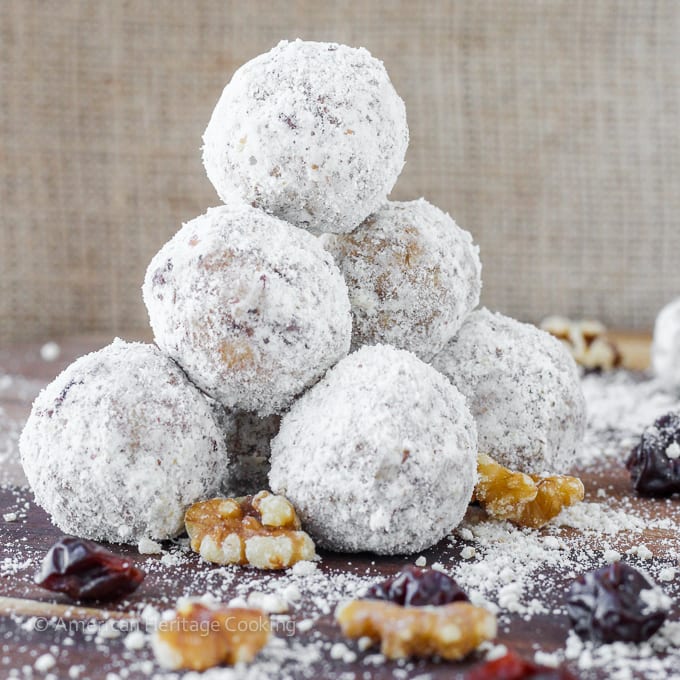 They come together effortlessly with the help of a food processor and a microwave! The hardest part is waiting for them to set in the refrigerator.
Tart cherries are soaked in brandy and then combined with gingersnap crumbs, nutty, toasted walnuts and powdered sugar! The effect is sensational!
Brandy is the star flavor, so choose a high quality brandy or if you don't like brandy, skip these and head straight to my Gingerbread Boys, Gingersnaps or Molasses Sugar Cookies!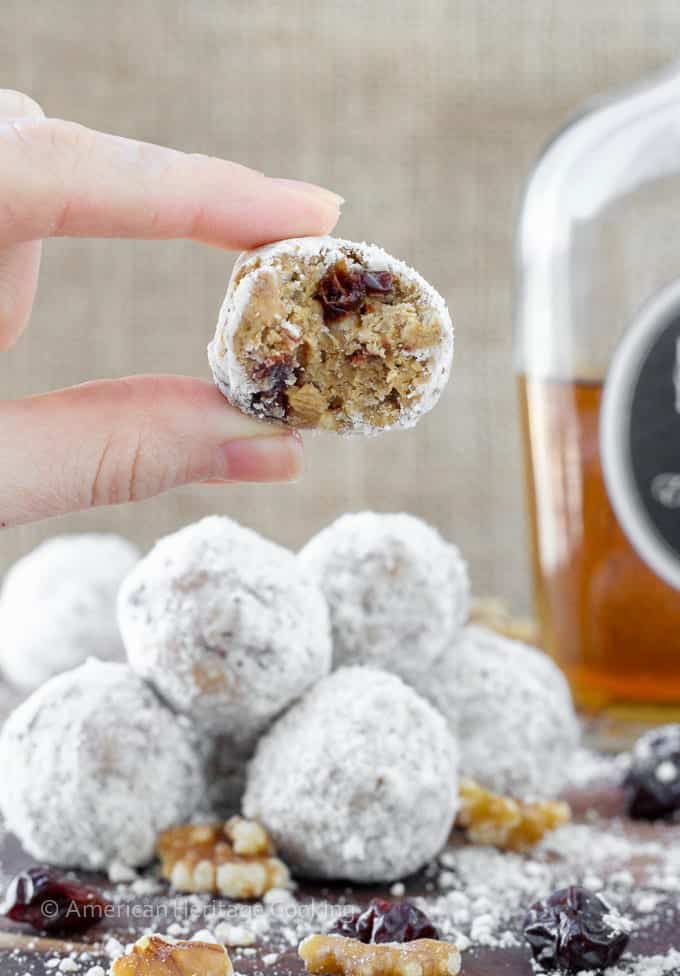 Much to my delight and to the disappointment of my husband, these No Bake Gingersnap Brandy Balls taste like brandied gingerbread cookie dough with a hint of cherry and toasted walnuts! Headspinningly delicious…or that could be the brandy.
Hmm.
Doesn't matter. They are awesome.
My husband would have preferred a coarser chopped walnut coating, which could easily be done to accommodate those who want a little crunch with their ginger brandy balls!