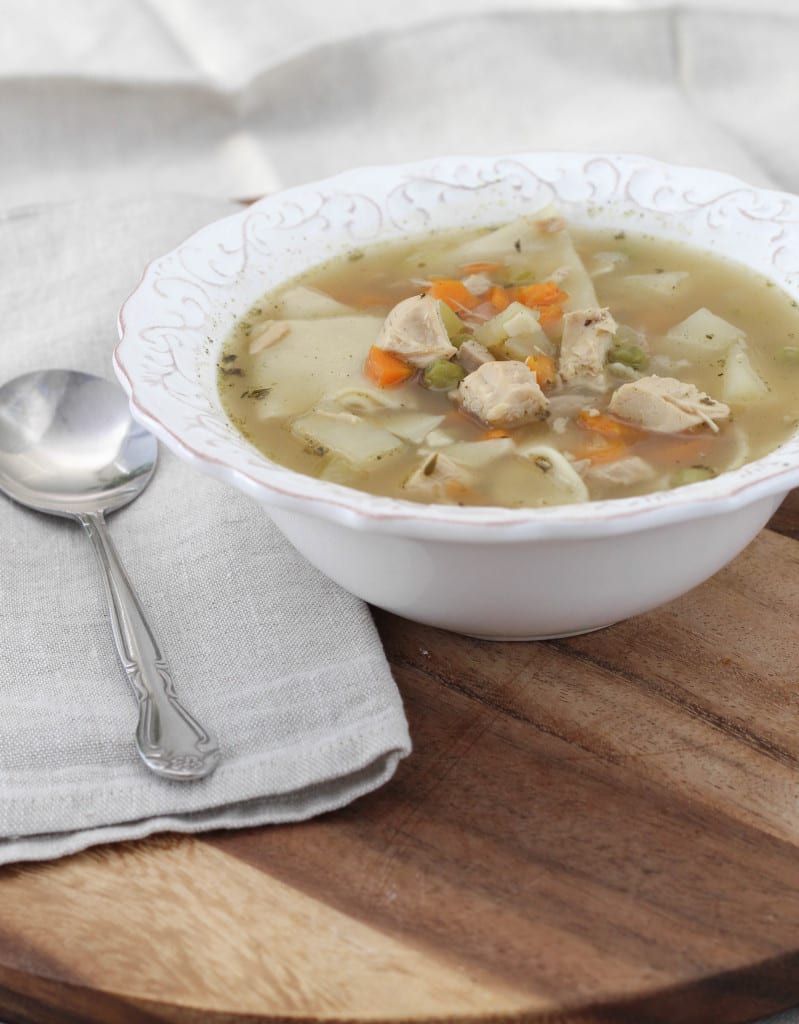 We got back last night from our honeymoon and I took a peek in the fridge to assess the food situation. Let's just say that a few pathetic lemons, baking soda, and condiments do not a meal make, so I begrudgingly took a quick trip to the grocery store because breakfast is not optional in our house.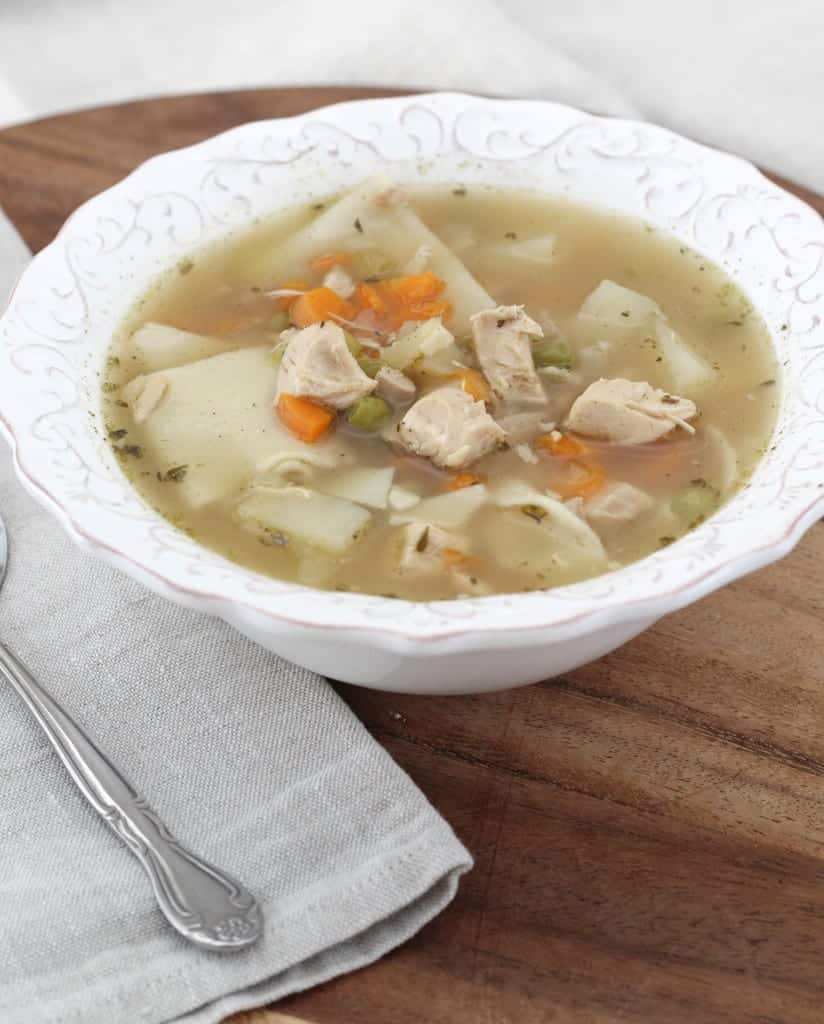 As I pushed my cart through the store, I pondered what I could make that would be quick yet filling. After the rich pastries and cuisine in France and Italy I craved something simple, healthy and warm. What could I make that would fill this need yet still give me time to address the clothes bomb that detonated in our condo? As I passed the roasted chickens it hit me! Chicken Noodle Soup!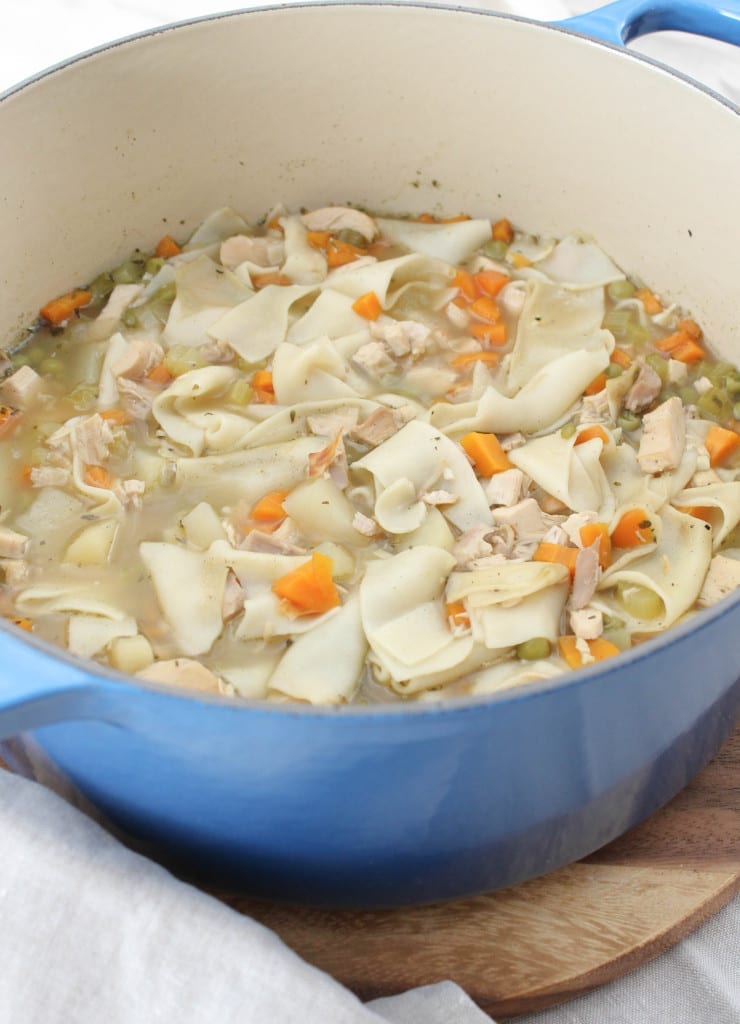 Chicken Noodle Soup feels like a warm hug for the soul: the perfect antidote for our jet-lag. Plus I could throw everything in the pot, address the unpacking situation, and then lunch would magically be ready!